I have been lucky enough to have a couple of friends who have done me a great favour recently. They have been to the show in Houston recently and graciously agreed to bring me back a few goodies. Well not just a few actually, quite a lot. I thank them so very much for doing this for me.
For the past couple of days I have been in the Lake District closing the caravan for the winter and on my return the goodies were sat in a box waiting for me. Sooo happy.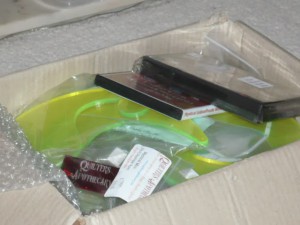 I am now the proud owner of new large swags, ropes, open ropes, petals, paisley, leaf, and fabulous heart templates to name but a few.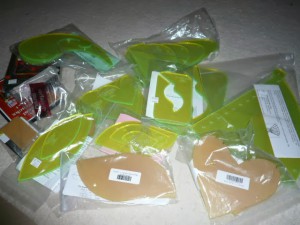 I also have an order in place for another 33 new thread colours from across the rainbow. When these arrive I will let you have a sneak peek at them as well. Well a girl can never have enough thread, fabric or templates now can she. 🙂
I will let you see some of them stitched out next week, in fact I have a couple of quilts of my own waiting that I might just use them on as well. Will keep you updated ……