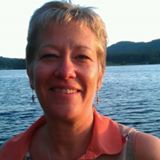 Capricorn Quilting is an Award Winning Longarm Quilting Service based in Sheffield, South Yorkshire in a dedicated studio 
 I am the UK HandiQuilter Ambassador and Educator and winner of Best of World 2018, together with a number of other awards including Best of Shows.
I provide training on the longarm and domestic machines together with design classes.  If you are interested in this please contact me directly.
I also teach the HandiQuilter Pro-stitcher computerised quilting system together with their new Pro-Stitcher Designer software.  If you are interested either in group classes or individual classes in either of these systems then please contact me.
I have two longarm machines, one being a HQ Avante 18  with Pro-Stitcher and a hand guided HQ Infinity 26″ 
The threads I use are all professional quality used by many show quilters across the world.
Quilting is a passion not just a hobby and I love to pass on my knowledge to others, both teaching in person and via Youtube videos, which can be found under my business name and via my Facebook page and groups. 
If you have any questions please feel free to contact me.