The next Linus quilt has gone on the frame and off again today.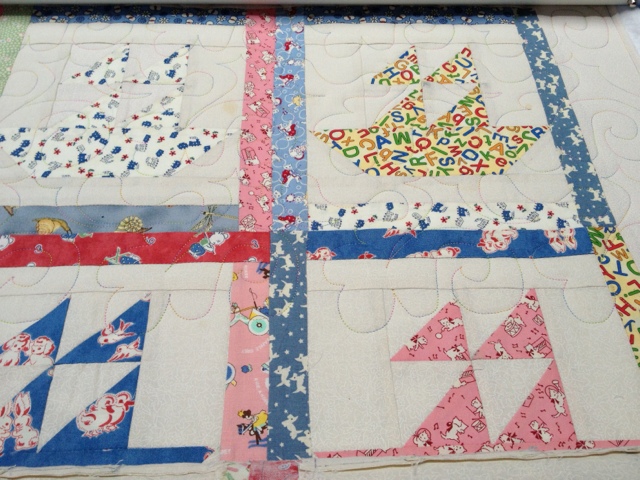 I don't know who made this one or how long they had it for but it has certainly been through the wars. It needed a bit of TLC before I put it on there and will need more when I have finished binding it. I think it had a fight with some coffee or similar and lost as it has marks all over it and a few black marks where it's been rubbed against something else.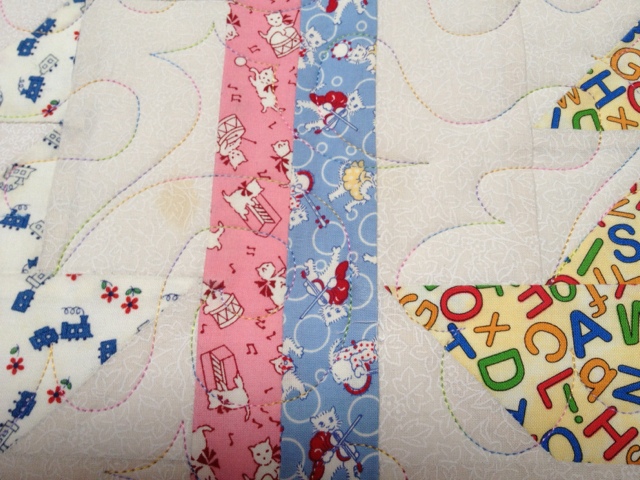 However I have used a very nice Rainbows thread called Spring Fling and a nice pantograph and its looking a lot better already. The threads colours are nice and bright and just right for a child's quilt. It will look even better when it's had a wash.
It will have its binding finished over the weekend, have a wash and then be sent on its way back to Joy at the Cotton Patch for distribution.
I am now trying to finish of my sons quilt and will hopefully be able to make good progress with it over the weekend . Till then, keep stitching.