Thought I would show you the latest big quilt of the frame. I quite enjoyed doing this one, it has a heap of ruler work in it, together with loads of feathers and micros pebbles.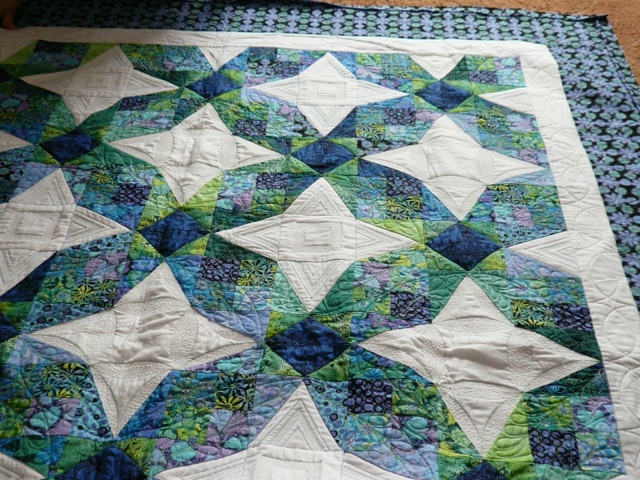 Went to a small quilt show today to have a nosey. There was quite a selection and it was interesting to see them. Made me wish I had entered one though.
A new one will be going on the frame later this week. I am collecting my eldest from the airport tomorrow and finishing off a commission after that, so it should be on there by Tuesday. I will keep you updated. Till then….