Oh NOOOO        I thought this one had been posted already but found it in my pending section.  Thought I would post it anyway, even though it is about 2 weeks late!!! Wow what a week last week was.  I had the wonderful opportunity to attend a class run by Jamie Wallen from America.  Last year a couple of friends went over to Houston to the show and a group I am a member of asked them to,….. well….. to bully him into coming to the UK to teach his wonderful techniques.  Jamie was really pleased to be asked and after a lot of organising on the part of the Cotton Patch, he landed last week. He is such a lovely man and he is so generous with his knowledge, and so understanding of the problems that some of his students have.  It was one of the best set of teaching sessions I have been to.  We had four days of intense input, each of which had the content of a normal three day course.  Very intense, very tiring, but very enjoyable.  At the end of each day we were lucky enough to dine with him and Rich, who is always by his side making sure that the classes, the web site, facebook site etc, all run like clock work.  We had wonderful meals, wonderful conversations and at the end of the course we all had new friends who we will keep in contact with. Jamie is hoping to be able to come back across the 'pond' again next year and we are all looking forward to his future visit. This is just some of the fabulous work he does.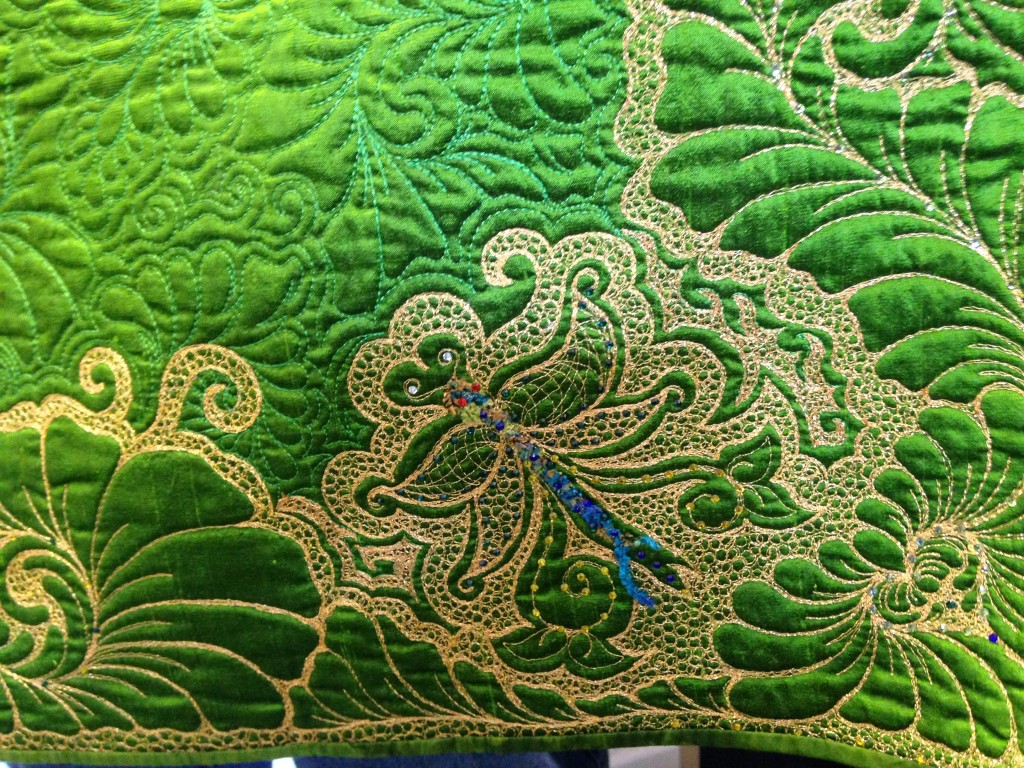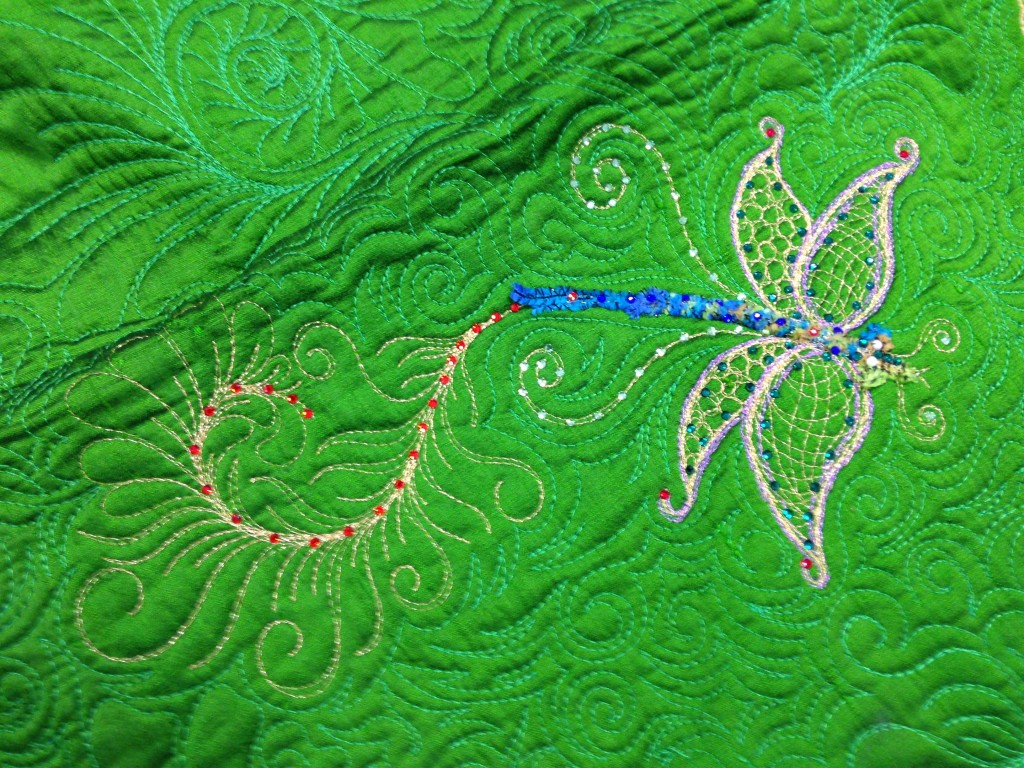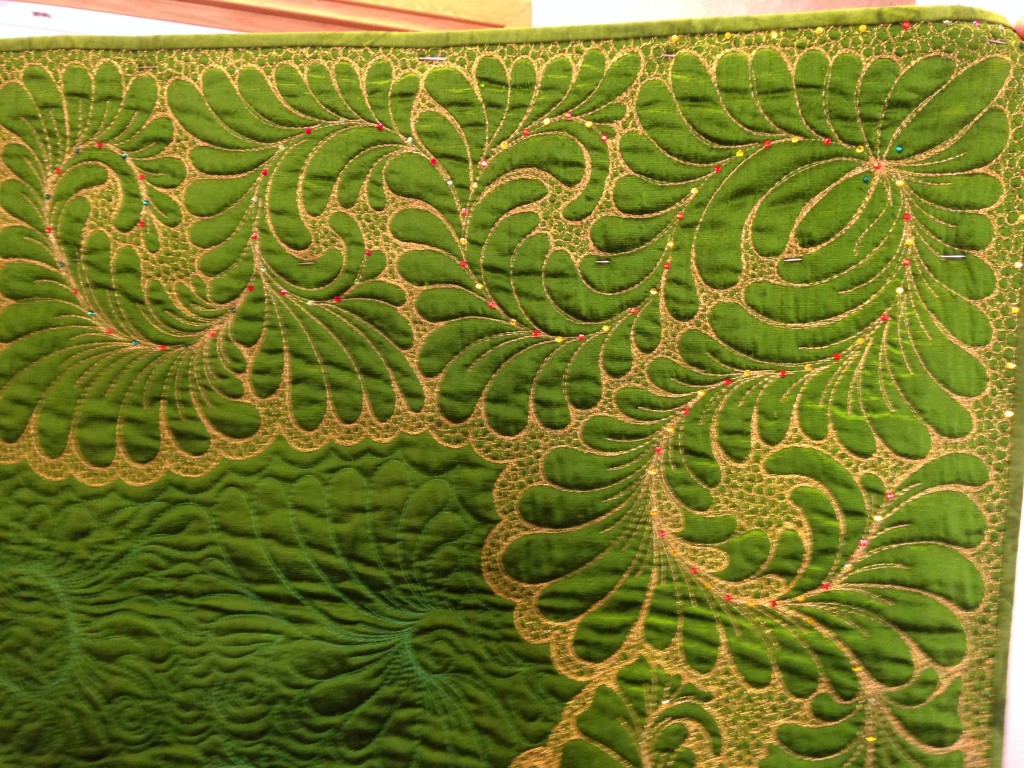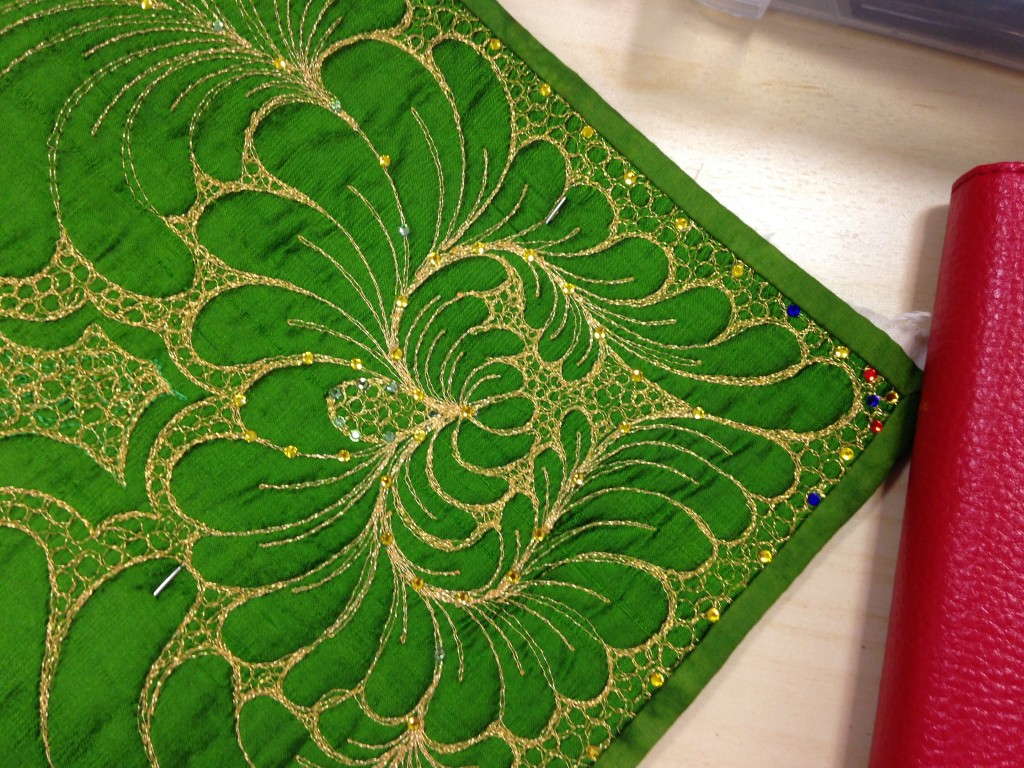 Well after all that excitement, it was back to the studio to start to catch up.  Currently on the frame is a competition piece that will be going to the NEC to the Festival of Quilts to take its place amongst about a 1000 others.  It is the biggest show in the UK and I haven't entered a quilt into a competition before so this will be an experience to say the least.  I will show you snippets of it as it goes along. This first shot is the first set of threads that have to be knotted and buried.  It took about 1 1/2 hours to quilt this stretch (not all shown) and another hour to knot and bury.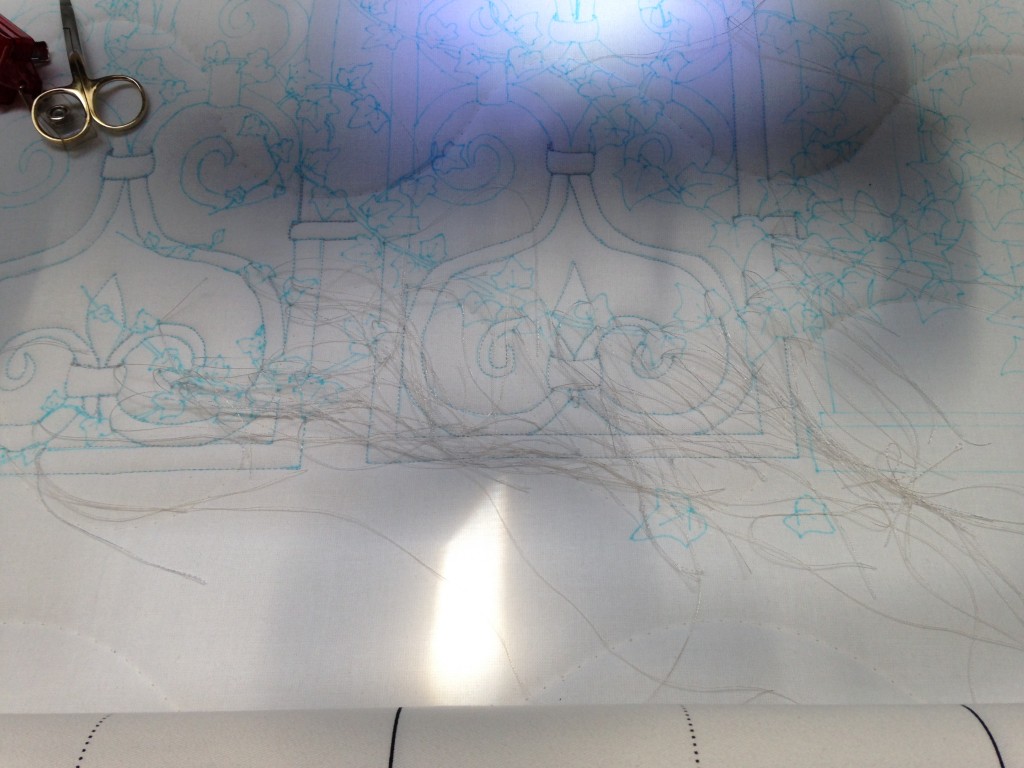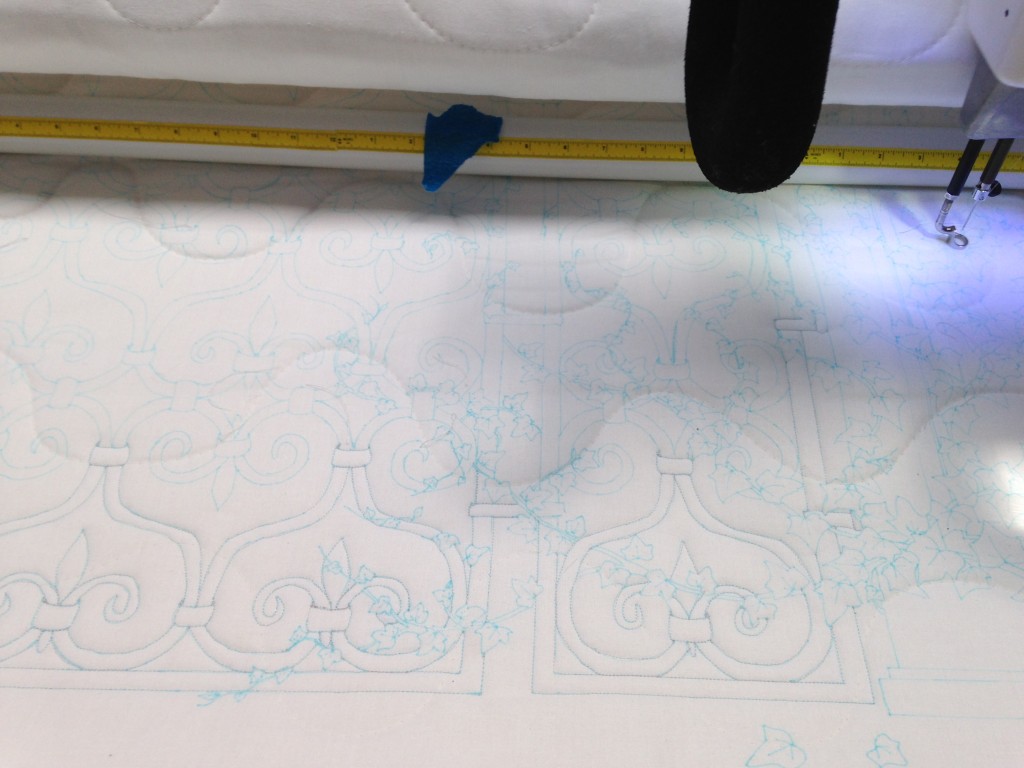 This is after the threads are buried.  I am a bit further on now and will post you another picture later in the week.  I can't say I am looking forward to doing all the ivy and the leaves, this type of quilting is not my normal thing, but its and experience and I am learning things about these techniques all the time. So until next time, stay safe, and keep quilting.