Sorry I have been a bit quiet again, its all go over here at the moment, all will be revealed in the future. However for now I am pleased to tell you that the pink Breast Cancer charity quilt is finished. Yea.
I will be going up for auction in the near future so watch out for it but I thought I would let you see a couple of photos of it.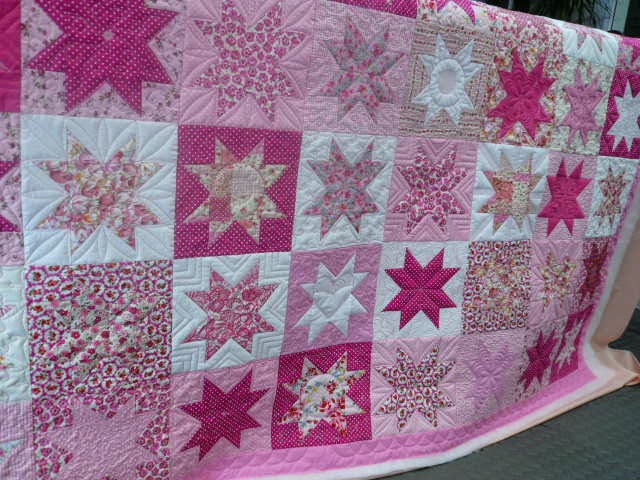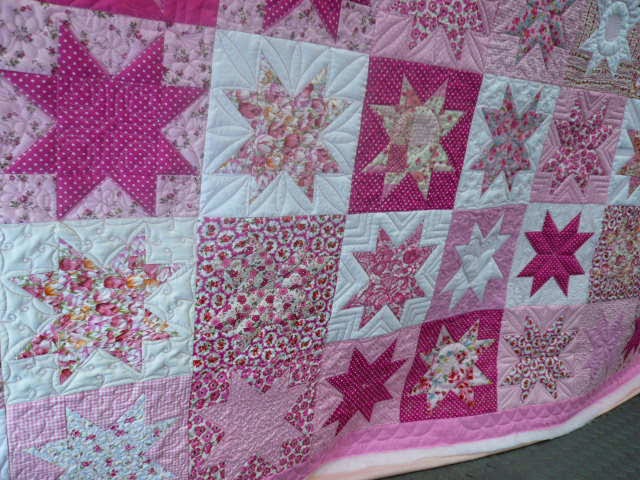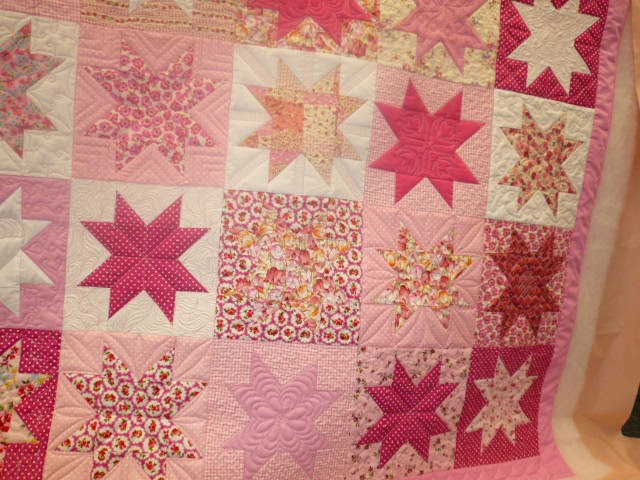 Some of the shots dont really show up the quilting very well so I have included a few from the back so that you get a better idea of the quilting and he details in each block.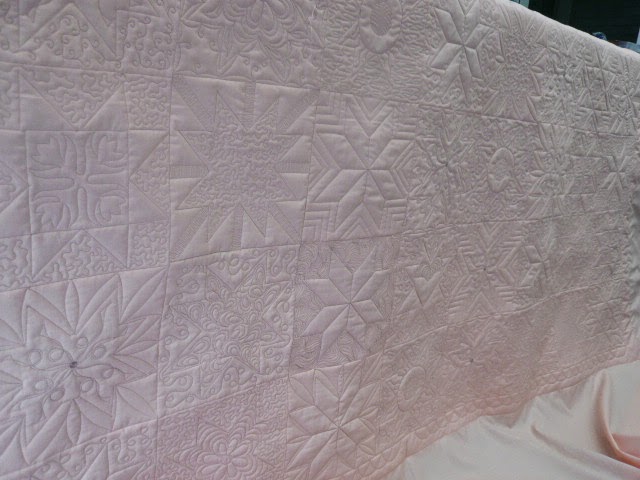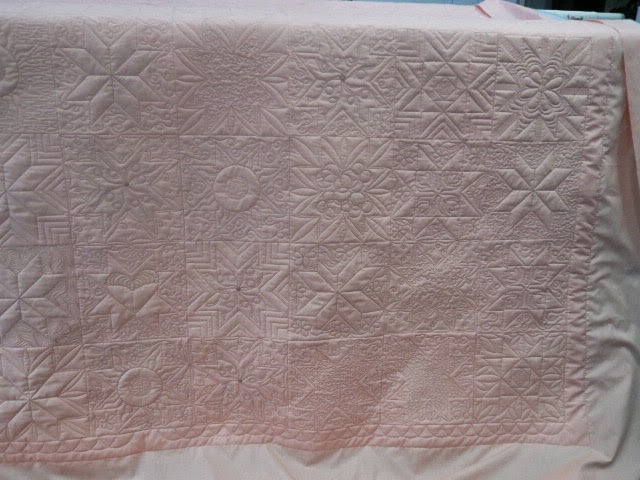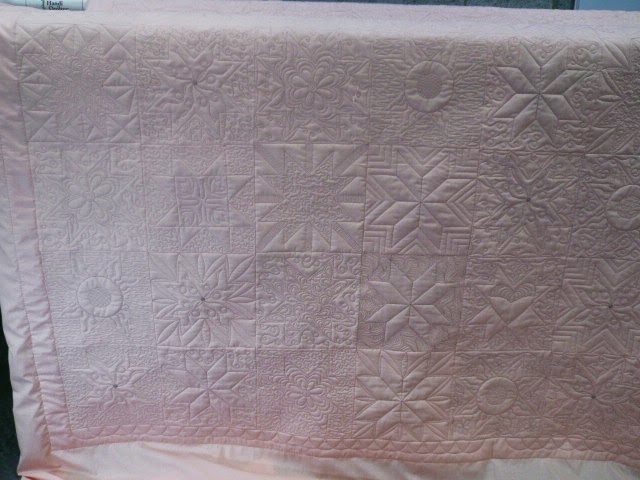 It was too big for me to get a shot of the who thing but I think this give you a good idea of how big and intense it was.
I hope it raises a lot of money for such a good cause.
Fingers crossed.
Till next time.