Sorry that I haven't been as active on here as I would like to be but things are a bit hectic at this end. The good news is that I have two more sets of things on their way from the good olde US of A and when they land I will put more information about them on here.
In the mean time I have not been sat doing nothing, oh no. I have been busy in the studio.
This is a beautiful hand pieced quilt that a customer brought in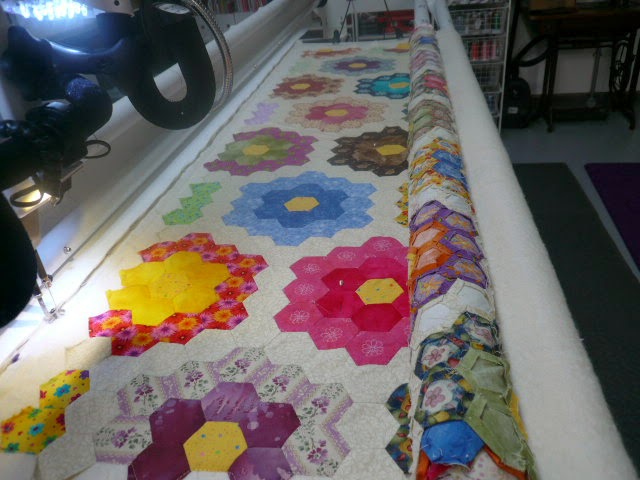 A flowery all over pattern was requested that put flowers in each of the main blocks and joined each up.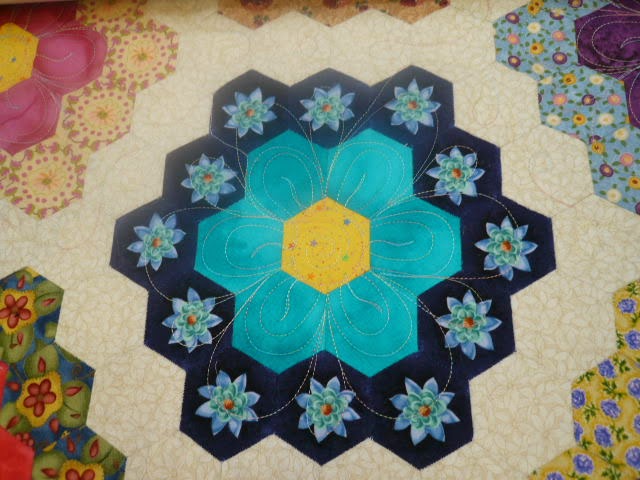 A multi-coloured thread was used which adds just enough detail without taking away too much from the blocks and overpowering them. I just love the fussy cutting used in all the blocks.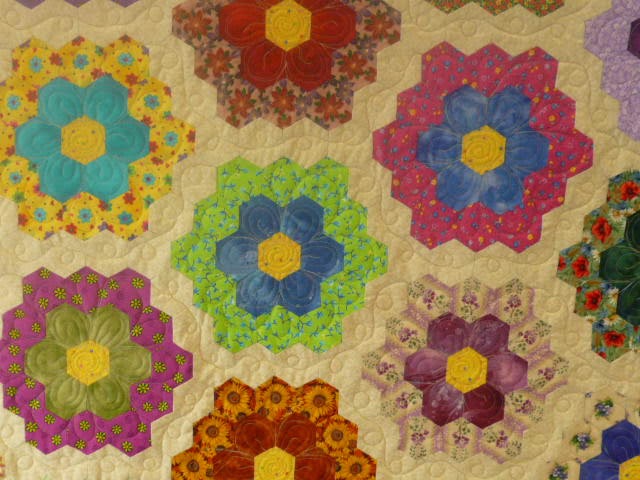 The flowers were all linked with a loopy design and it was all hand guided.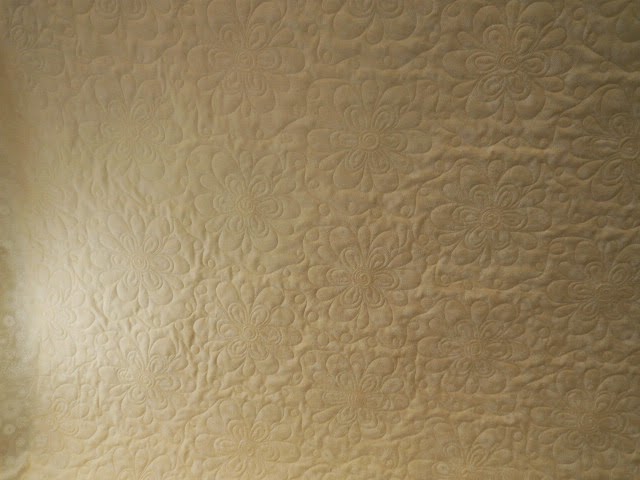 This is the back.
In addition to this I have been requested to make a small quilt which is featured in Popular Patchwork called Enchantment at Midnight. It is all put together and ready to go on the frame on Monday morning.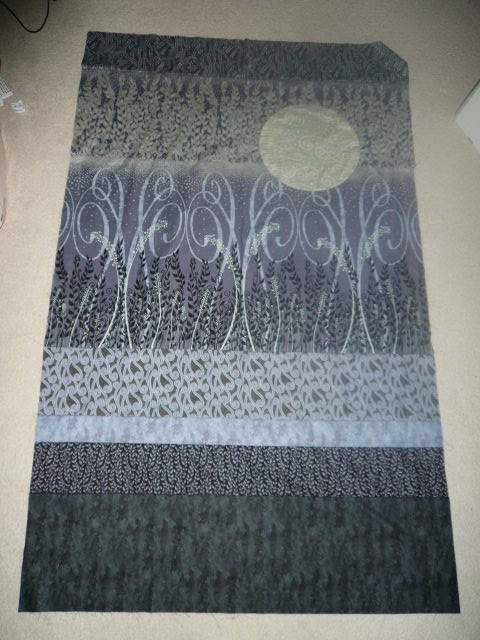 It is going to have a lot of silver metallic thread in this one and maybe a little gold, and will shine like the moon on the front of it.
I will post you photos later in the week. Until then, keep stitchin….