I am sorry I have been a bit quiet for the last few days, but that doesn't mean I have been idle, oh no. I have been like the proverbial swan, calm on the outside and peddling like heck on the underneath. I am currently in the process of expanding the business and I am going to be providing a number of items in the online store. A couple of these will be unique and new in to this country, and a couple will be bespoke items. These will be for quilters, crafters and dressmakers alike, a couple of which will be great for taking along to classes and also for original gifts.
This is taking a lot of planning, organizing and sourcing but I am getting there. The website is going to have a brand new look and I am going to have a great new logo. Woohoo. but this takes a bit of time and energy so forgive me if I don't post on here quite as often for the next few weeks, I will try my best though.
So update on the normal stuff.
Yesterday I went to The Place in Litchfield and collected newly ordered fabrics and the latest customer quilts, and I will of course be posting pictures on here to show how they are getting on.
Today I finished another customer quilt which is a great, bright beauty. A lovely all over floral quilting design was requested and I used a great variegated thread from the Superior threads range (of course).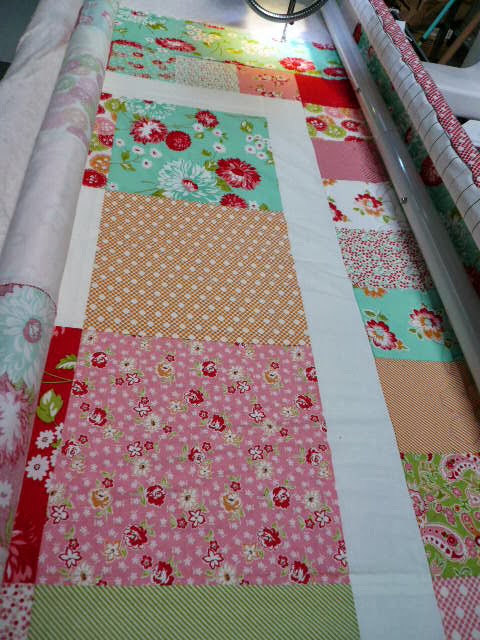 Here it is when it was loaded onto the machine. It has lots of lovely bright fabrics in it so a variegated thread is ideal as it ties them all together with the stitch pattern.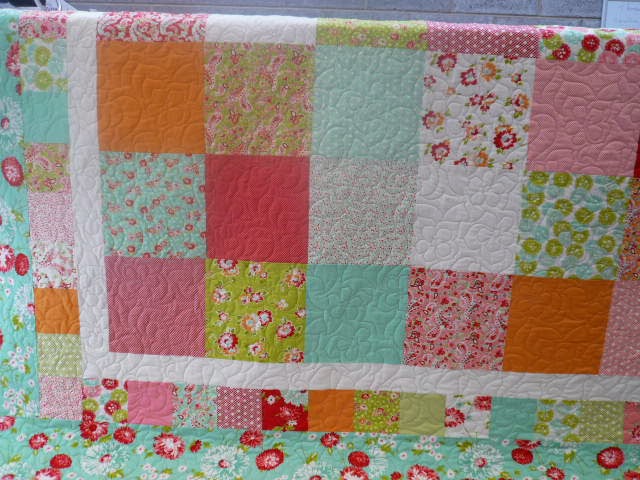 It is too large for me to show it all, I would need a wide angle lens on the camera, but here it is when it was fresh off the frame.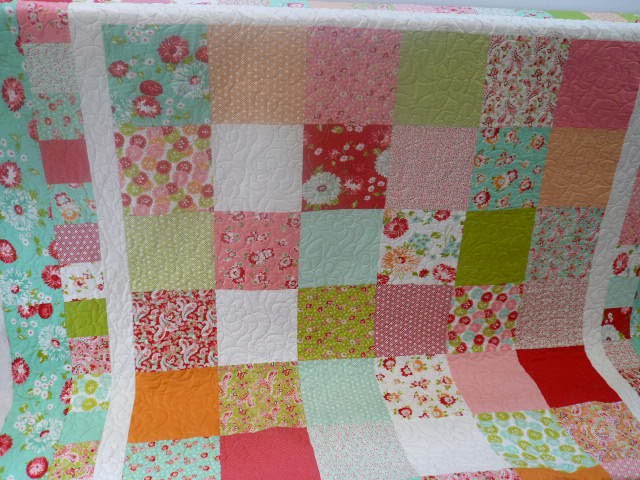 This is as much as I can get in with my little camera but I think you will agree it is a bright and beautify little number.
The next one to go on the frame is a beautiful hand pieced quilt. I will be letting you see pictures of it as I go along.
Until then, take care and happy stitchin.