—————————————-
Divide and Conquer – Design Course
6 & 7 June 2019                                        Course full 
This 2 day class is suitable for both longarm and domestic machine quilters who have looked at all that daunting 'white space' on their quilt tops and wondered how on earth they are going to quilt it.
Discover how to divide and conquer those areas and create beautiful designs, both small and large and even how to conquer the biggest of white spaces, a wholecloth. This course will take your quilting design skills to the next level and open up so many options for you to use. At the close of this course you will never look at your quilt tops the same again.
Cost £120   
A non-returnable deposit of £30 is required to confirm your place. 
To book your place, please email me at info@capricornquilting.co.uk
Classes held in Sheffield  No machines required.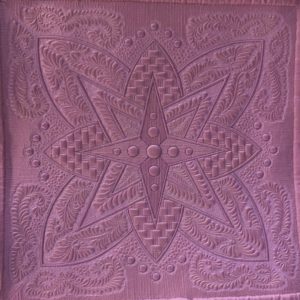 ——————————–
Freemotion Quilting – Beginners to beyond
5 & 6 September 2019
How many times have you looked in wonder at quilts and said "I wish I could quilt like that, on my domestic machine'. Then this course is for you.
Over the two days you will learn how to step out of the ditch and discover how to quilt simple but effective designs through to more complex designs, building up a fabulous library of designs for future use.
You will also discover how to use the blocks in your quilt to create secondary designs within them and how to start breaking down all that 'white space' surrounding them.
You will need to know your machine and how to set it up for free motion quilting, but no walking foot is required.
Cost £120   
A non-returnable deposit of £30 is required to confirm your place. 
To book your place, please email me at info@capricornquilting.co.uk
Classes held in Sheffield 
————————————
Foundation and Intermediate Longarm classes.  Book through Pinhole Quilting
15 & 16 October 2019
As a UK Handiquilter Educator and Ambassador I also teach in my studio on behalf of the UK Supplier, Pinhole Quilting.  A full description and booking facilities can be found on their web page at www.handiquilter.co.uk 
Classes held in Sheffield